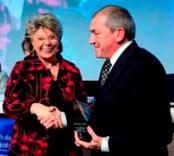 On 1 December 2011, the "European Day of People with Disabilities", the Austrian city Salzburg was awarded the Access City Award 2012. This award, organised by the European Union (EU) in partnership with the European Disability Forum (EDF), recognises efforts to improve accessibility in the urban environment and to promote equal participation in society by disabled people.

The second edition of the award received nominations from 114 cities in EU countries, of which 31 were selected by national juries comprising disabled people and accessibility experts for the European jury to judge. Salzburg was chosen as the overall winner for its outstanding achievements in all of the award's key accessibility areas: the built environment and public realm, transport and related infrastructure, information and communication, including new technologies, and public facilities and services. The other finalists were Krakow, Marburg and Santander.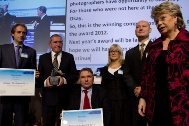 EU Justice Commissioner Viviane Reding, who presented the award, said: "The Access City award helps to highlight and promote good practice across Europe, at a time when an ageing population is making accessibility for all a necessity." She added: "I would like to see an Accessibility Act for Europe and intend to come forward with a proposal by the end of 2012."

Source: http://www.designforall.org/en/novetats/noticia.php?id=1536