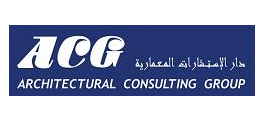 Senior Interior Designer / Coordinator

Architectural Consulting Group (ACG)
- Be an integral part of a team of design professionals to develop workable, creative, and long lasting design solutions for ACG's projects
- Work with all stakeholders and team members in the layout, design and space planning of interior specifications for Company projects;
- Lead and participate in developing, coordinating & delivering Interior Design related tasks including: Space planning, Interior layout, furniture & fixture selection, fabric and finish selection, casework, mock-up, sample and mood boards, product pricing, as-built drawings, working drawings as well as specifications.
- Facilitate workshops and meetings
- Prepare and lead Interior Design presentations
- Validates plans against A&E drawings and as may be necessary to facilitate smooth and timely procuring or construction activities
- Perform regular site visits to ensure works are in line with design drawings
- Act as a mentor and be a resource in particular for coworkers with less seniority
- Ensure design documents are in line with Company expectations
- Assists in documentation of department processes and procedures
Skills
- Bachelor degree;
- Minimum of five (10) years of experience preferably with large complex projects;
- Good knowledge of Interior Design related trades
- Ability to interact with Clients and have solid interpersonal skills
- Good verbal and written communication skills in English language
- Ability to prioritize and multiple task
- Have creative and visionary thinking;
- Rigorous work ethics;
- Deep understanding of current design trends, technology, materials and products;
- Understanding of applicable codes and universal design concepts.
Company Profile
Architectural Consulting Group - ACG has been a pioneering force in the planning, design and implementation of development projects in the Middle East and GCC since its beginning in 1976.

Over the past 35 years ACG has grown into a regional multifaceted consultancy firm in the area with offices in Abu Dhabi, Dubai, Al Ain, Fujairah, Doha and Oman, and striving for further expansion in Saudi Arabia and Bahrain. Our capabilities span all service areas needed to take a project from conception to operation.
Source;
http://jobs.emirates247.com/en/job/?xid=1735231

ACG has built a solid reputation in the A&E industry by successfully completing numerous projects in many sectors and different markets throughout the United Arab Emirates and neighboring countries.

Please visit our website for more details www.acg.ae